Decorating is not my thing. Although I appreciate pretty things, I like things simple. A large kitchen island with no decorative things is much easier to keep clean. Not that mine ever is!
For a while now I've been wanting to do something with the master bathroom, particularly where the toilet is, which is a separate little room. Naturally, we spend a bit of time in the toilet room and why not make it pretty? So, this afternoon, just a few minutes ago in fact, I did this: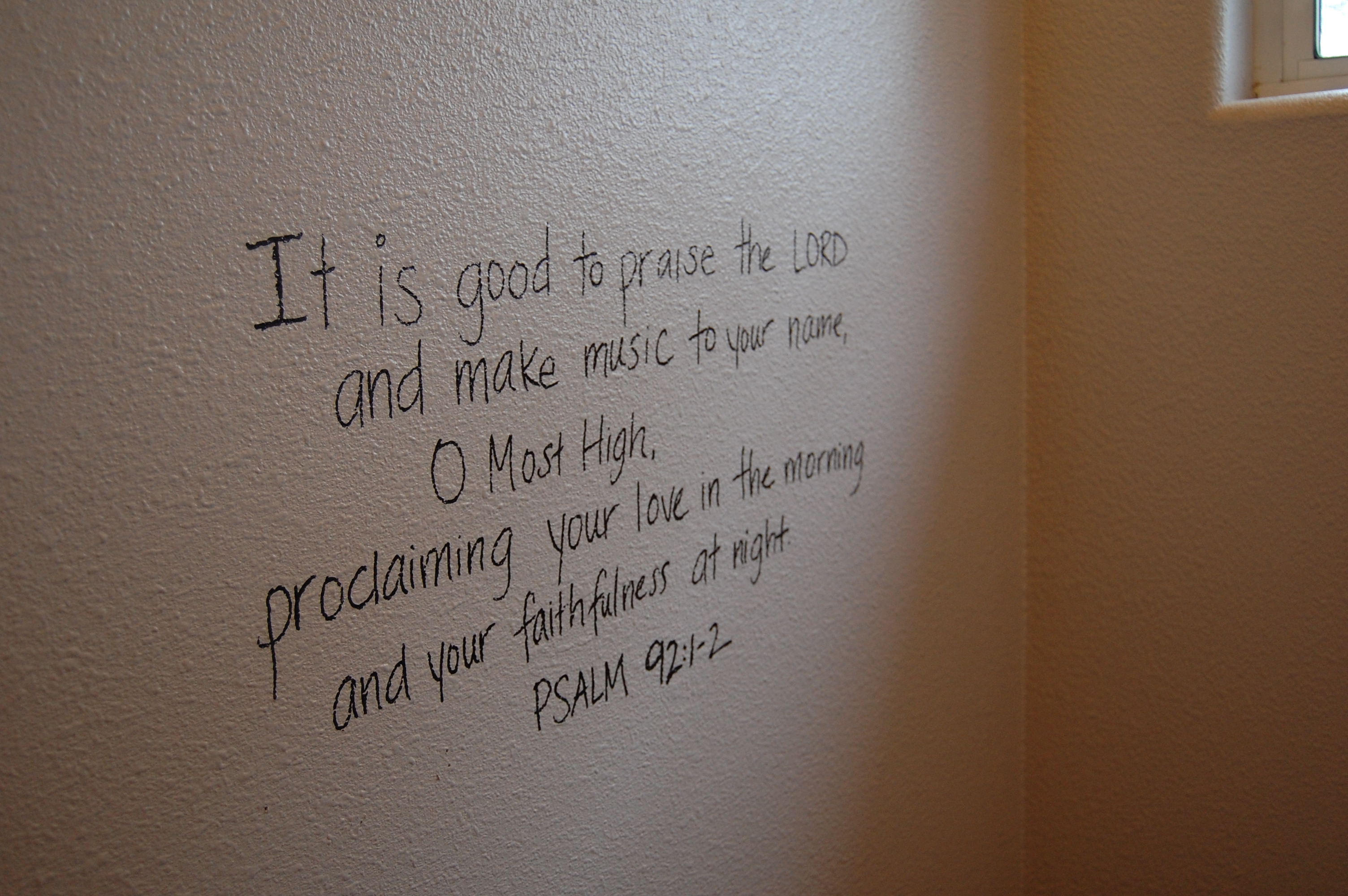 Just took a Sharpie and put up one of my new favorite verses. I figure, heck, only my family uses that room. And I can always cover over it with paint.
My next step is to get some colored Sharpies. I hope to be able to fill the walls with verses. But I've decided that I will avoid verses with the word 'throne' in them.
posted in my stuff | 10 Comments